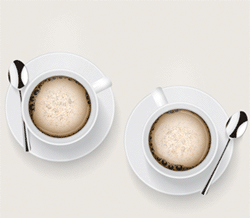 Experienced Freelance Designer in Sydney
seeks client for meaningful, long-term working relationship. Enjoys getting to know your business, taking long briefs over hot coffee, supporting your creative needs and bringing out the best in your brand.

Web design and digital media
From responsive websites and marketing emails to bespoke user interface design, I deliver solutions that are beautiful, intuitive, functional and highly communicative.
Let me bring your next online project to life from design to content and code.

Branding
Your brand is your business' most valuable asset. It communicates the values, strengths and uniqueness of your organisation and most importantly, the promises you make to your customers.
Let's work together to develop a brand that's true to your business.

Marketing creative
Good creative is critical to the success of your marketing campaign. It reinforces your message, provides credibility, adds cut-through and elicits responses.
My goal is to develop compelling content and creative that will help your business to meet and exceed your campaign objectives.

Graphic design
For over 16 years I have worked across a multitude of graphic design projects. I pride myself on my concept development, attention to detail, precision and delivering artwork that is on brand, on budget and gets results.
Let me take your next graphic design project from concept to production and delivery.

We have worked with Kathrin Thomson for over 5 years. Kathrin single handedly managed  our TimeBase corporate rebrand, and all the design work for our new flagship online legislation service – LawOne. These projects involved significant usability and user experience considerations, a demanding niche audience, and complex legal research functionality. Kathrin continues to be involved in our day-to-day design and project requirements.
Kathrin is easy to work with, a good communicator, asks questions, always meets deadlines and produces great work. I highly recommend her.
Vanessa Morris, CEO, TimeBase

Whenever I need marketing collateral or graphic design services, I call Kathrin. She has been providing my business and my clients with copywriting and design for well over 10 years.
Kathrin is responsive and pleasant to work with and can turn a job around quickly without compromising quality. She always get to the heart of the message, supporting it with great copywriting and polished artwork.
Sam Khoury, Director, Smartmail
About Kathrin Thomson, Freelance Designer
For 16 years I have been supporting leading Australian brands with content and creative. Armed with creativity, strategy and tech, I aim to deliver design solutions that are engaging, meaningful and effective.
I offer a vast suite of services to help drive messages, shape brands, generate sales and improve the user experience.
To discuss your next project or arrange a consultation, call 0402 914 991 or shoot me an email and I'll be in touch within 24 hours.
Let's chat
To discuss your next project or request a quote, please complete the form below and I will be in touch within 24 hours.